Shpack Wins Feast-or-Famine Mystery T at Mashpee
John Shpack figured them out at Avid's annual Mystery Lake tournament, this year held on the Cape at Mashpee-Wakeby. The field included all six active club members and featured payouts of $200 for first place and $50 each for second place and lunker.

The day started fairly calm but the wind picked up quickly out of the west and it blew hard all day, about 15-20 mph with gusts higher. It was mostly sunny for the entire tournament and water temperature was comfortably in the mid 70s. At the start of the day the air was in the high 60s but the temperature climbed to the mid 70s by weigh-in, and it felt warm at times with high humidity.

Because of the strong wind it was a struggle to fish deeper offshore spots so most anglers favored the back pond or leeward shore and shallower water in the main pond. Those who found fish caught them mostly around the 10-foot range, though a few came deeper. Unfortunately, the big smallmouth were not yet into their Fall feed so there were several 1-pound squeakers weighed and many reported catching short fish. Only a few largemouth were weighed and they too were on the small side.

John's winning bag was a limit that weighed 7.55 lbs. Nipping at his heels was Dave Waugh, whose second place smallmouth limit was .41 lb shy but did include the day's lunker, a 3.17 lb fish. The only other contestant to weigh was Mike Caudle, who had a mixed limit. As it turned out, half the field had limits and the other half did not weigh fish. It was truly a feast or famine event.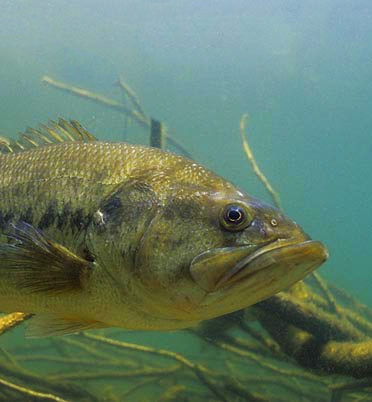 Scoreboard
Lunker award: 3.17 lb., Dave Waugh
Number of fish caught: 15
Gross weight: 19.58 lbs.
Average weight per fish: 1.31 lbs.
Survival rate: 100.00%
Compare Avid events at other lakes