Shpack braves the wind at Johns Pond for 2023 AOY win
John Shpack found just three fish on a blustery day at Johns Pond to close out the 2023 season. Those 3 fish were not only just enough for the win, they secured the event lunker prize and cemented the 2023 Angler of the Year. AOY Runner-up Dave Waugh came in second at the tournament as well, weighing just two largemouth. In third for AOY and the tournament was Nick Mulcahy who weighed one bronzeback. Nick actually finished tied with Dave for AOY points but, with tiebreakers applied (total weight and biggest fish), Dave narrowly beat him out.

It was an exceptionally tough day on the water with temps in the mid-50s and a sustained howling wind of 25 mph with gusts over 30. Anglers were chilled to the bone. It felt like a March Easter Bunny Open to close out the season!

An interesting note on this season is that each angler claimed a victory at one of the year's five events. John was the only one to take two and it was the key to securing his third AOY title.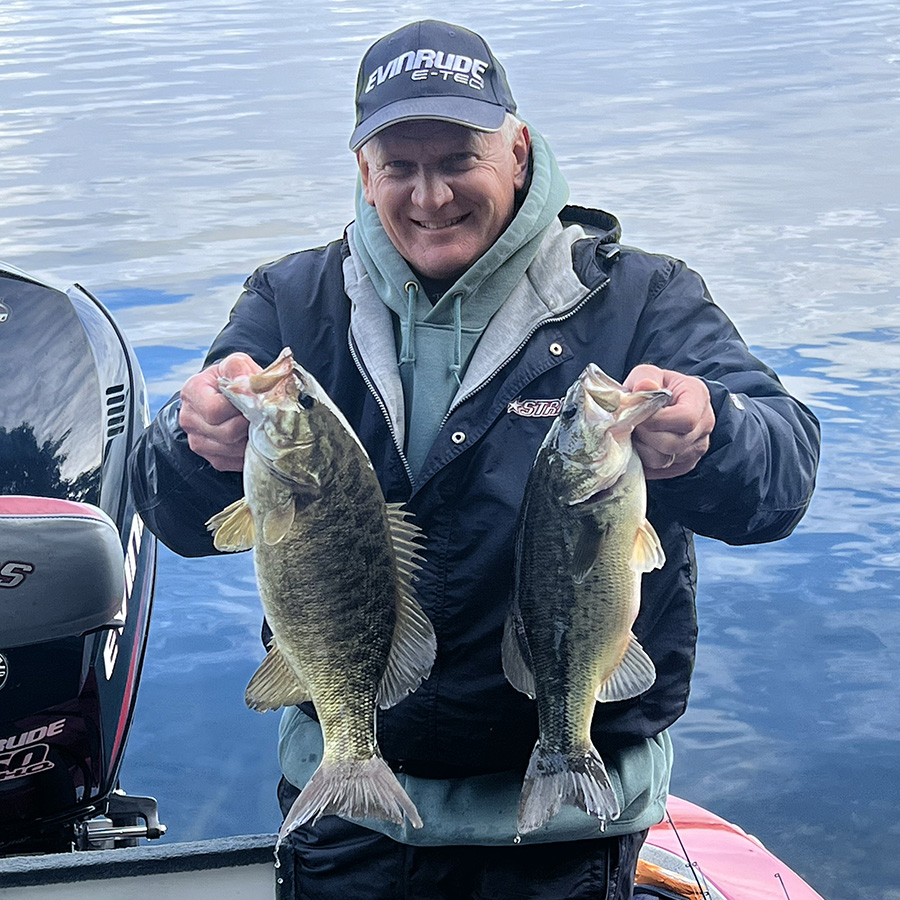 Scoreboard
Lunker award: 3.13 lb., John Shpack
Number of fish caught: 6
Gross weight: 13.67 lbs.
Average weight per fish: 2.28 lbs.
Survival rate: 100.00%
Compare Avid events at other lakes